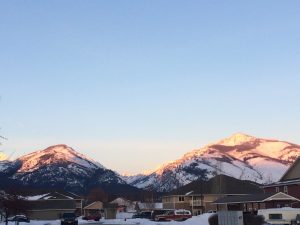 Are you relying on Zillow for your Montana property search? Let Windermere Real Estate's Managing Broker, Bob Pauley, show you everything Montana has to offer- and more. Bob's expertise and knowledge of the area will work to your benefit when it comes to finding the perfect home or piece of property.
There are several disadvantages of using Zillow to search real estate in Montana. Data accuracy is considered to be the leading issue. Customers experience a host of problems including Zillow offering the wrong square footage, number of rooms, acreage and other basic property details. The problem seems to be that Zillow does not update their information as often as is desired.
Zillow's estimating tools is considered by many visitors to be highly inaccurate as well. Their Zestimate tool does not seem able to accurately value homes that are listed on their website. You'll find it is much more desirable to work with a local realtor. Bob Pauley is ready to meet your needs when it comes to finding a home in your price range. Whether you are moving to Montana from out of state or are looking to upgrade, you can rely on Bob's experience to locate the perfect home.
If you're selling your home, you'll gain a huge advantage by doing business with Bob rather than listing your home for sale on "Zillow Montana". Working with a professional realtor, you'll have access to a much wider market than you'll experience by listing on Zillow. When you put your home up for sale, the ultimate goal is to get the best price and the most favorable terms, something only a professional realtor can help you with.
Clients prefer to work with Bob Pauley rather than list their homes on Zillow Montana because they have access to a local realtor who offers all of the services they expect, from effective and accurate pricing of their homes to ensuring that the closing process runs smoothly- and everything in between. Bob Pauley pledges to providing you expert representation and support at every step of the way.
Can Zillow Montana meet your needs in the same way that Bob Pauley Can? His goals are as follows:
– To provide information about the current market and set a price on your home accordingly
– To provide exposure to more buyers and agents through use of his extensive marketing outreach
– Communicate effectively and regularly with you throughout the entire sales process
– Assist you in understanding terms, processes and paperwork
– Negotiate the most favorable terms possible from pricing to close
– Handle all of the details in a professional and efficient manner.
Find out why working with Bob Pauley will prove more effective than listing your home on Zillow Montana. Call Bob today at 406-363-3222 with any questions you have or go online to BobP.Withre.com to learn more about the real estate broker who wants to earn your business, through dedication to meeting your goals, excellence in service and expertise that will help you get your home sold.