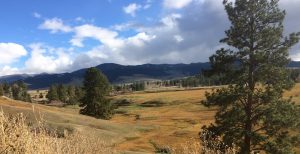 Are you searching for affordable Montana land for sale? Let Windermere Real Estate's Managing Broker Bob Pauley help you find exactly what you're looking for, through hard work and dedication to you as a client he will work tirelessly to meet your needs. Whether you are moving to Montana from another state or are just looking to expand your current Montana horizons, there's a lot of land out there to consider.
Start your search online at BobP.Withre.com and check out the search tools designed to make searching through Montana land for sale simple and effortless. In fact, you can search right from the comfort of your home. Just place your mouse over Properties at the top of the home page and choose Property Search from the drop down bar to get started.
The Property Search page offers a lot of options to help you find exactly what you want. Narrow down your search through city or town, zip code, MLS # or other criteria and see what's available. If you'd like to further filter your results, just click on the Filters feature to choose the type of property you're looking for. If you're searching for Montana land for sale, choose 'Land' from property types.
Montana land is very affordable, so whether you are looking for that perfect piece of property to build on, or are looking to invest in property for the future, you can find precisely the right piece of land with the help of Bob's website. Set the perimeters of minimum and maximum price you're interested in paying to find land that fits in your budget.
Montana is literally filled from one end of the state to the other with beautiful land that is undeveloped. Big Sky Country has a lot to offer when it comes to raw beauty. If you love the great outdoors, you'll find a lot more of it than you can possibly imagine when you partner with Bob Pauley. Let his expertise pay off in finding the right Montana land for sale.
Whether you like hunting, fishing, trail hiking, biking or other aspects of nature best, Montana offers opportunity like nowhere else in the country. Escape the aggravations that come from living in the city and come to Montana where land is for sale at very affordable prices. You'll love living in what is arguably the most beautiful state in the US.
Feel free to use the free resources available on Bob Pauley's website at BobP.Withre.com, like his loan calculator that will give you a better idea what your monthly payments will look like with regard to your loan. The Calculator can help you determine your budget, which is a great place to start in your search for land.
For more information, call Bob Pauley at 406-363-3222 and allow him to answer all of your questions. Ask Bob about current land for sale in the state of Montana and discover why his clients rely on him for his expertise and knowledge.