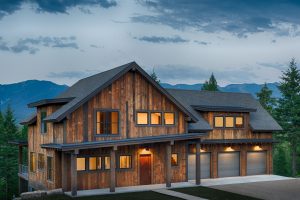 Are you interested in searching homes for sale in Montana? Contact Bob Pauley, the Managing Broker at Windermere Real Estate to find your dream home today. Bob is dedicated to meeting your needs throughout your entire search process, from start to finish, and can provide the resources you're looking for when it comes to buying a home.
Start your search on Bob's website at BobP.Withre.com, where you'll find a comprehensive search page that will help you narrow down your results until you find exactly what you have in mind. Using the filters, you can look at single-family or multi-family homes, condos, townhouses, farms, ranches or just land. Further narrowing your search by choosing unique features you want in your home, including:
– Waterfront
– Panoramic or other views
– Single story versus multiple story homes
– Homes with a garage
– Premier properties
– Destination living
– New construction homes
– And much more
Search the homes for sale in Montana within your budget and in the neighborhoods you have in mind. This is one area where it really pays to work with a real estate broker who is familiar with all of the areas you're looking at. Bob understands the amenities families want, including good schools and safe neighborhoods to live in, and can help you find the perfect home for your family.
If you're moving to Montana from another state, you'll discover why so many people make their home in Big Sky Country. Montana is the perfect place to get away from it all- literally! There are a thousand and one reasons to move to Montana, but for whichever one you have chosen, it's essential that you work with a realtor who is able to help you cut through all of the red tape and find the perfect home in a short amount of time.
Bob's website offers several pages of active listings, along with many featured properties you may find to be aligned with what you're looking for. Feel free to make yourself at home on Bob's website and use all of the free resources available, all of which are designed to help make finding the right home quick and easy. Once you've narrowed down your search for homes for sale in Montana to a few that you find within your interest, call Bob at 406-363-3332 and he'll be happy to take you around for a closer look.
If you'd like to get an idea what your monthly mortgage will look like, make use of the loan calculator to determine how much you can afford to borrow. Just enter in the amount you have in mind and the calculator will quickly calculate how much you'll pay back monthly in accordance with the length of term you choose.
For more information, call Bob Pauley at 406-363-3332 with questions about the homes for sale in Montana or make use of the powerful search tools on his website to help find the perfect home to meet your needs. Work with the most trusted realtor in the area; Bob Pauley is dedicated to finding your dream home.