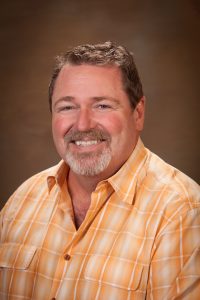 Search Montana properties for sale on BobP.Withre.com and find your dream home in the Treasure State. If you're in the market to purchase a home, you couldn't find a better starting point. Bob Pauley is the Managing Broker at Windermere Real Estate and is fully committed to helping you find the perfect property.
What exactly is it that brings you to Montana? Are you a current resident looking to upgrade to a bigger home, coming in from out of state to enjoy the raw beauty of Montana, or looking for a wholesome place to raise your family? Whatever your reasons are, Bob Pauley can help you find a home that fits your needs and budget. His website is uniquely designed to serve as a valuable resource to anyone looking at Montana properties for sale.
Montana is often referred to as Big Sky Country, although that's not its official state name. As the Treasure State, Montana is rich in gold, silver and minerals, yet it's the big sky experience you'll never forget if you have ever stepped foot on its soil.
You'll find unmatched beauty in every direction you turn in the beautiful state of Montana, which is undoubtedly what brings many people to the area. It's also quite affordable to live in Montana, making properties for sale very desirable. In short, you'll get a lot for your money in terms of home and land. Forty-six out of fifty-six counties in Montana are still considered to be frontier countries, with 6 or less people living on each square mile; if you want to get away from it all, this is the place to do it.
Finding the right home in the right neighborhood is not always easy- especially one that fits in with your budget. Clients choose to work with real estate professionals like Bob Pauley who are able to guide them through the entire process, from start to finish. Bob offers detailed information about Montana properties for sale by every company and is able to make an appointment to see any home you are interested in.
Working with Bob, you'll find he is dedicated to:
– Helping you find the home that best meets your needs, in an efficient manner
– Offer market data that will help you make informed decisions
– Ensure that you understand all of the terms, processes and documents along the way
– Provide skilled negotiations and effective communication that properly represents your needs
– Handle all of the details in a professional and efficient manner
Feel free to take advantage of the tools and resources available on Bob's website at BobP.Withre.com, including his Loan Calculator, informative blog articles, tips for buyers and sellers, neighborhood news and much more. Use the comprehensive property search to find your dream home, and contact Bob if you have any questions along the way.
To schedule a meeting or if you have questions about Montana properties for sale, please call 406-363-3222 or send an email to BobP@Windermere.com. When the time is right, Bob will put the power of Windermere to work for you.