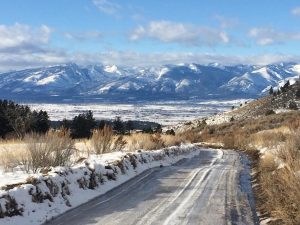 Are you looking at real estate in Montana? You'll want to partner with a broker who is able to help you make the most out of your time and resources. If you're coming in from another state and hoping to get a great deal on a home and property, it's essential that you work with an agent who knows the ins and outs of the community where you are looking to buy.
Bob Pauley is the Managing Broker for Windermere Real Estate, a name that is synonymous with excellence. Whatever your reasons for moving to Montana, you'll find Bob is dedicated to meeting your needs and helping you find the perfect property to fit your budget.
Start by visiting BobP.Withre.com and click on the Properties link at the top of the home page. From there, take advantage of the free search tools that will show you all the real estate available in Montana. Bob's home site includes his own active listings, featured properties and the ability to search statewide. Narrow down your search through price, location, home features and more. Choose from single-family, Condo, Townhouse, Manufactured Home, Land, Farm & Ranch, or Multi-family.
With the help of the powerful tools available, you'll find it is easy to search for real estate in Montana right from the comfort of your own home. If you find something that interests you, feel free to contact Bob by calling 406-363-3222 or send an email to BobP@Windermere.com.
Several pages of featured homes offer options in every price range. Discover why Montana is considered to be one of the top states to live in- and for more reasons than the unmatched beauty afforded to residents:
– As Big Sky Country, you'll find out what it means to be a part of the landscape itself when you live in Montana. Discover the number one reason why people from all over the world purchase real estate Montana– its raw and chiseled beauty that can't be found anywhere else.
– Living is slow in Montana, but that doesn't mean it does not provide a thriving economy. Visitors to Montana quickly learn that it is not possible to take in everything that the land has to offer. Owning real estate in Montana offers more time to enjoy its virtues.
– It's affordable to live in Montana; in fact, national averages show that it costs about 6% less to live in the Treasure State, compared with the rest of the country. Real Estate in Montana is affordable as well, making it a terrific destination when considering a place to raise your family, or retire.
For more information on owning real estate in Montana, contact Bob Pauley by calling 406-363-3222 or spend some time on his website at BobP.Withre.com, where you'll find all of the resources you'll need to get started in your search. Bob is just a phone call away should you find that you have questions about a property that you come across, or are interested in finding out more bout a particular neighborhood. You can trust Bob Pauley with your real estate needs- just like so many of his clients before you.