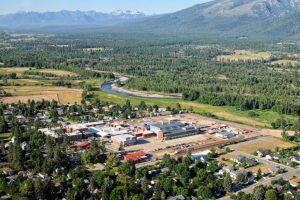 Are you thinking about moving to Hamilton, Montana? Knowing the real estate market can help you find the home of your dreams at a great price. Trust Real Estate agent, Bob Pauley for his expertise and knowledge of the local area when it comes to finding the right community to meet your needs.
There are numerous reasons why Hamilton, Montana might be calling your name. Aside from the breathtaking beauty of the surrounding land, Hamilton boasts a lively social scene and thriving economy. A modest sized city, Hamilton is neither too small to provide excitement nor too large to be a hindrance to everyday life.
Located in SW Montana Hamilton is situated in the lush Bitterroot Valley and is not only a fairly popular place for tourists to travel to, it makes an exceptional place to live. If you're searching for adventure in the great outdoors, plenty of nature at every direction you turn, exceptional gardening and a close-knit community, you'll certainly love the interesting small-town impression that this small city portrays- and if you have need to go into a 'real' city, Missoula is not far away.
Crucial to finding the right home and land to meet your needs is partnering with a realtor who has both the time and the passion to helping clients find the right match. You'll find Bob Pauley to be professional, hard-working and dedicated to helping you find a beautiful place that fits your requirements. In fact, your dream will quickly become his dream, your excitement, his motivation to search the Hamilton neighborhoods for the perfect home.
Not all Hamilton Montana real estate agents are as committed to their clients' satisfaction as Bob Pauley, which is one reason why he has a long and successful real estate career to look back on- one that has helped countless families become homeowners in the beautiful state of Montana. Let Bob show you what's available in spectacular Hamilton and earn your trust as he works to meet your needs.
Recreation abounds in Hamilton, Montana. Real Estate agents are always quick to point out the affordable homes available in Hamilton but fail to do justice in informing newcomers that Hamilton is a virtual recreational hub in the state of Montana. You'll find cross-country skiing trails, dynamic fishing activity, adventure hunting, boating, hiking, picnicking and a host of outdoor activities to indulge in throughout the year.
Consider the exceptional climate of the Bitterroot Valley and you'll understand why it draws so much attention. Hamilton is famous for its low humidity and opportunity for breathing in the fresh cool air that comes in from the mountains.
Discover the value of owning Hamilton Montana real estate and in making the Treasure State your home. Call Windermere Real Estate's Managing Broker Bob Pauley at 406-363-3222 or send an email to Bob at BobP@Windermere.com. Visit online to search active listings from the comfort of your own home or read more about the great state of Montana.