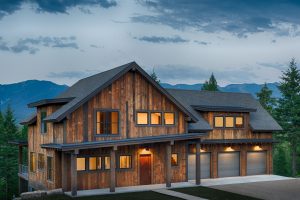 Finding the right home in the Western Montana real estate market begins by partnering with the right realtor- one who is plugged in to the local community and knows the ins and outs of the neighborhoods. Trust Bob Pauley, managing Broker at Windermere Real Estate to help you find the home of your dreams in beautiful Western Montana.
If you're among the group of Americans who consider themselves to be thrill-seekers, you'll love living in Montana. Western Montana is considered to be the regional hub for outdoor activity, offering a wide range of fun-filled year-round events and daily activities to engage in regardless of the season.
It may surprise you to learn that the state of Montana does not charge sales tax. This can lead to a significant amount of savings annually, probably a lot more than you can imagine. In fact, you can consider your sales tax savings to be one of the best perks to living in the state of Montana. Along with being sales tax-free, Montana boasts one of the lowest taxes on residential real estate, far lower than the national average. Montana legislature has structured its tax rates to lessen the burden on homeowners and families, certainly a huge benefit.
If you dream of living in a state where panoramic views abound, move to Big Sky Country and discover why residents consider Montana the eye candy capital of the world. Yes, the sky does indeed seem to go on and on forever. As well, you can see in all directions for a long ways. The Who must have written their famous lyrics in the Western Montana region; you can truly see for miles and miles and miles.
If you're a first time home buyer in Montana, you'll find it is a straightforward process for finance pre-approval. The best place to begin your home search is right over Bob Pauley's website, starting on the Properties link at the top of the home page. Click on the Active MLS Listings link and begin your search from the comfort of your living room lounge chair. The helpful chart is easy to use and will help you narrow down your search until you find what you're looking for.
First, select the type of Western Montana real estate you're looking for, from residential, multi-family, commercial or just land. Choose to narrow down further by price, major area, local area, number of acres you desire, total baths, total bedrooms, square footage, whether you want a garage, and garage type desired. Once you click the Next button, your results will display.
Contact Bob Pauley by phone at 406-363-3222 if you'd like a closer look at any of the properties you come across or to ask about new properties in the area that may not be on the MLS list yet. Bob is dedicated to helping his clients find the right home at the right price in the perfect area for their needs. Why not give him a call now and let him answer your questions?