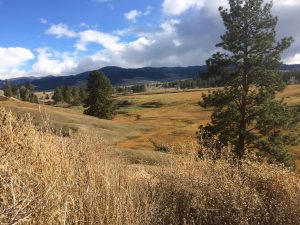 Are you currently looking at the Montana real estate market? Whether you are interested in buying or selling a home, you'll find all the help you need at BobP.Withre.com. Bob Pauley is the Managing Broker at Windermere Real Estate and is dedicated to helping you reach your goals.
If you're looking to buy a home in Montana, you'll find many active listings on BobP.Withwre.com, with a wide range of options to fit a variety of budgets. Consider searching in the Featured Properties link or search by neighborhood, city, Zipcode or MLS# right from the home page.
Living in the beautiful state of Montana comes with its benefits, without a doubt. Consider a few of the numerous reasons why people choose to live in the Treasure State:
– The cost of living, compared with national averages, is a bit less in Montana than elsewhere. You'll enjoy low property taxes, making real estate affordable and enjoyable to own. Montana boasts a short average commute time as well- 18 minutes, which is 7 minutes less than the national average.
– The raw, natural beauty of Montana is a benefit that is hard to ignore. Residents of Montana don't just enjoy the change of seasons that come about every few months; they experience week to week changes that continue to occur throughout the entire year, making Montana a captivating state to experience as a resident.
– Many famous people call Montana their home. One of the big draws to Montana to celebrities is that they are treated just like everyone else when they are out and about, just living their lives.
– Montana is Big Sky Country- and is known as such for good reason. Experience the thrill of living in a state where boundless beauty is beheld in every direction you look.
Whether you're a first-time buyer, are searching for a bigger home than you are currently living in or are interesting in selling your home, you'll find Bob Pauley is dedicated to meeting your needs. Bob is very proud of his accomplishments in his 25 years in the real estate industry and in the way he continues to uphold the business ethics of the professional association.
Bob Pauley understands that buying or selling a home are both among the biggest and most important decisions you will ever make. Let your dream be his dream. Call Bob today at 406-363-3222 or send an email to BobP@Windermere.com to make a connection that will result in you reaching your goals.
Enjoy the free Montana real estate resources available on BobP.Withwre.com, along with informative blog articles, tips for buyers and sellers, information about Bob and Windermere Montana Real Estate and much more. Feel free to search for your dream home among the active listings or contact Bob to help put your home on the market for sale.
You'll appreciate working with a professional Montana Real Estate broker who is committed to providing excellence from start to finish. Make Bob Pauley your first and last call at 406-363-0210.